Delivery Options: IN CLASS, ONLINE
Course Schedule
The Occupational Health and Safety (OHS) Diploma provides advanced training and professional development to individuals who are supporting senior level and management-related tasks within the OHS skill set. Practitioners in these roles may work in non-profit, government/public and corporate industries including energy, ITS, grocery, mining and retail.
Focusing on a broad range of management skill development, the diploma will help you deepen your occupational health and safety competencies to include standard practices, judgement and decision making, risk assessment, strategic planning, and project development and completion. Advanced skills in communications, senior management consultation and advising, and ethical evaluation and practice will be a focal point.
By the end of the program, successful students will be able to:
Summarize OHS professional practices used to create organizational safety strategies and procedures
Evaluation management skills needed to determine core competencies in OHS
Design and implement an effective disability management program
Select models and tools that represent industry best practices for investigations
Manage organizational behaviours that impact and enhance organizational effectiveness, development and operations
Use project management, change management, strategic planning and business analysis skills to ensure smooth and responsive organizational management.
Laddering
The Occupational Health and Safety program is an 800-hour laddered program of two certificates leading to an OHS Diploma.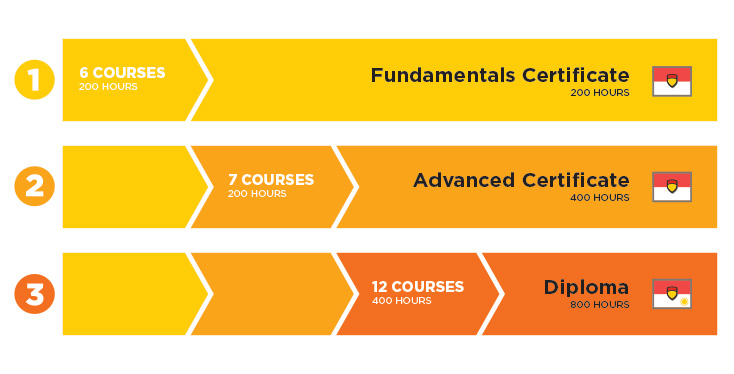 This diploma is perfect if you:
Work, or aspire to work, in the OHS field in government, corporate, or non-profit sectors
Seek knowledge that meets the needs of progressively demanding levels of responsibility in the OHS field
Plan to pursue CRST or CRSP® designations
Want to pave the way for career advancement