Delivery Options: IN CLASS, ONLINE
Course Schedule
The Occupational Health and Safety (OHS) Fundamentals Certificate is designed for those who are or would like to work in roles such as front line service providers, administrative support positions, and junior technician roles working in OHS. Practitioners in these roles may work in non-profit, government/public and corporate industries including energy, IT, grocery, mining, and retail.
Students examine the foundational concepts of OHS roles and responsibilities; the culture of health and safety, and safety regulations; the laws and enforcement that guide safety; and the concept of risk.
Safety performance measures are explored including research and investigation, and data collection for analysis and review. Human behaviour and its impact on and reaction to accidents will include cognitive, behavioural and psychobiological reactions in response to emergency situations, decision making, interpersonal communication, and organizational process conformity.
By the end of the program, successful students will be able to:
Recognize commonly applied theories and systems
Recall how OHS management systems are used to create a culture of safety through regulations and enforcement guidelines
Identify safety performance measures and the benchmarks used to assess safety, collect data for research, and investigate safety concerns
Practise safety compliance and policy enforcement
Analyse human behaviour as it relates to OHS
Interpret how accidents and emergency situations impact human behaviour, including decision making, communications and process conformity
Laddering
The Occupational Health and Safety program is an 800-hour laddered program of two certificates leading to an OHS Diploma.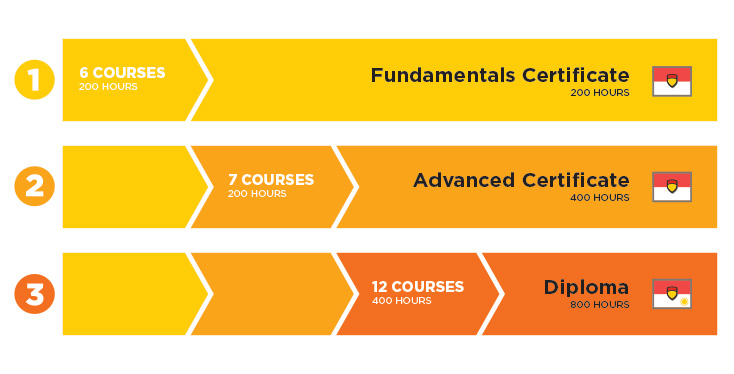 This certificate is perfect if you:
Work, or aspire to work, in the OHS field in government, corporate, or non-profit sectors
Seek knowledge that meets the needs of progressively demanding levels of responsibility in the OHS field
Plan to pursue CRST or CRSP® designations
Want to pave the way for career advancement