Delivery Options: IN CLASS, ONLINE
Course Schedule
The Occupational Health and Safety (OHS) Advanced Certificate provides further training and professional development to those who support mid-level and technical tasks within the OHS skill set. Practitioners in these roles may work in non-profit, government/public and corporate industries including energy, ITS, grocery, mining, and retail.
Building on the foundational knowledge of basic occupational health and safety process and theories, this program explores the application and analysis of specific strategies for safety issues, workplace hazards and risks, mitigation plans, and environmental and safety audits. You will explore and create health and safety prevention strategies, impairment management programs, and assess employee optimal health and performance standards.
By the end of the program, successful students will be able to:
Summarize common knowledge related to basic OHS safety processes and issues
Analyse and measure inherent hazards and risks to the workplace including health and environment safety
Develop hazard and risk controls to ensure workplace compliance
Create health and safety prevention strategies to promote optimal employee health and performance standards
Implement policies and maintain organizational impairment management programs
Laddering
The Occupational Health and Safety program is an 800-hour laddered program of two certificates leading to an OHS Diploma.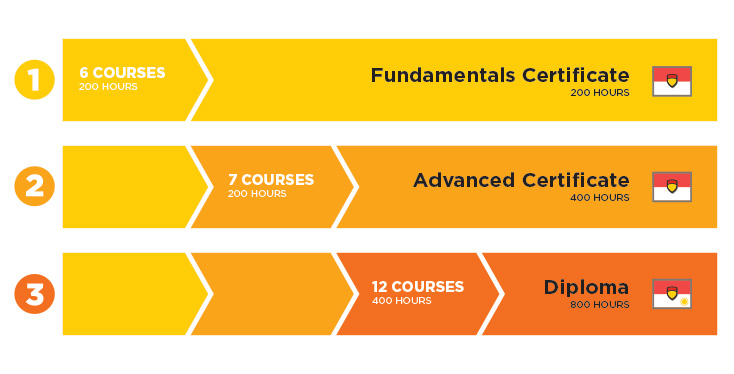 This certificate is perfect if you:
Work, or aspire to work, in the OHS field in government, corporate, or non-profit sectors
Seek knowledge that meets the needs of progressively demanding levels of responsibility in the OHS field
Plan to pursue CRST or CRSP® designations
Want to pave the way for career advancement