Delivery Options: IN CLASS
Course Schedule / Fees
Front line leaders supervise the teams that are responsible for the critical day-to-day operations within an organization. They are the cornerstones who are responsible for the overall success of an organization, its sustainable growth and optimum operations. Gain the skills and knowledge to competently lead a team, increase employee engagement and enhance performance and productivity at the front line level.
The Certificate for Front Line Leaders provides the knowledge, skills and tools first-line supervisors need to be effective leaders.
The flexibility of this certificate program provides students with the ability to build their own certificate by selecting seminars that meet the requirements of the program as well as their own career needs.
Students are required to take 100 hours of seminars, and must choose a minimum of one seminar from each topic area, which the program is built around:
Leading Self
Leading Others
Leading Business Operations
Leading across Business Units
On completion of the required hours, students submit a 20-hour independent final assessment (reflective journal) based on the four topic areas.
Students may take seminars first and enrol in the certificate later, applying at that time for credit for those seminars completed and which meet the certificate requirements. Certificate requirements are subject to change therefore, we recommend applying for admission as early as possible, to lock in the certificate requirements and ensure credit for all seminars taken. Certificate requirements must be completed within five years from the start date of your first seminar.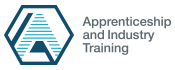 The Front Line Leaders Certificate program is a recognized trade certificate by the Apprenticeship and Industry Training board. Graduates of the certificate program are eligible to apply for the Achievement in Business Competencies (Blue Seal) Program. See the Accrediting Associations section below for details.
Wondering how to get started?
Take a look at these frequently asked questions.