ICT 902
-
Microsoft Azure Fundamentals
63794959
Delivery Options
Online Synchronous
UCalgary Continuing Education
Course Description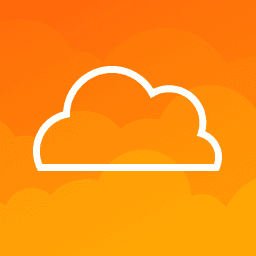 Azure is a cloud computing platform with an ever-expanding set of services to help you build solutions to meet your business goals. Azure services range from simple web services for hosting your business presence in the cloud to running fully virtualized computers for you to run your custom software solutions. Azure provides a wealth of cloud-based services like remote storage, database hosting, and centralized account management. Azure also offers new capabilities like AI and Internet of Things (IoT). This course provides foundational level knowledge on Azure concepts; core Azure services; core solutions and management tools; general security and network security; governance, privacy, and compliance features; Azure cost management and service level agreements.
This course covers the objectives for Microsoft Exam AZ-900: Microsoft Azure Fundamentals. This exam is required to fulfil the requirements of the Microsoft Certified: Azure Fundamentals professional certification. Each learner enrolled in this course will be eligible for one attempt to write the Microsoft Azure Fundamentals Certification Exam (AZ-900).
Course Details
Learning Outcomes
By completion of this course, successful students will be able to:
Describe cloud concepts
Describe core Azure services
Describe core solutions and management tools on Azure
Describe general security and network security features
Describe identity, governance, privacy, and compliance features
Describe Azure cost management and Service Level Agreements
Topics
Module 1 - Cloud Concepts
This module introduces you to the basics of cloud computing and Azure, and how to get started with Azure's subscriptions and accounts. You'll learn about the advantages of using cloud computing services, learn to differentiate between the categories and types of cloud computing, and examine the various concepts, resources, and terminology that are necessary to work with Azure architecture.
Module 2 - Core Azure Services
In this module, learn about core services available with Microsoft Azure like Core Azure Architectural components and workload products, Networking services, Storage services and Database services.
Module 3 - Core Solutions and Management Tools
Core solutions encompass a wide array of tools and services from Microsoft Azure. In this module, you'll be introduced to many of these tools and services, and will be asked to help choose the best one for a given business scenario.
Module 4 - General Security and Networking Features
In this module you'll learn about general security and network security features, and learn about how you can use the various Azure services to help ensure that your cloud resources are safe, secure, and trusted.
Module 5 - Identity, Governance, Privacy and Compliance
In this module you'll about identity, governance, privacy, and compliance features. You'll learn how Azure can help you secure access to cloud resources, what it means to build a cloud governance strategy, and how Azure adheres to common regulatory and compliance standards.
Module 6 - Azure Pricing and Lifecycle
Learn about the factors that influence cost, tools you can use to help estimate and manage your cloud spend, and how Azure's service-level agreements (SLAs) can impact your application design decisions.
Who is this course for?
The audience for this course is anyone who is just beginning to learn about cloud computing and how Microsoft Azure provides that service.
This course can be used to prepare candidates for other Azure role-based certifications like Azure Administrator, Azure Architect Technologies and Design. It designed for those who wish to pursue future careers like:
Cloud Engineer
Cloud Architect
Cloud Administrator

Notes
Software Requirements Section
This course includes extensive hands-on activities designed to help you learn by working with Azure. To complete the labs in this course, you will need:
A modern web browser - for example, Microsoft Edge
Microsoft Azure Lab Access (will be provided at no additional cost)
Prerequisites
There are no prerequisites for this course, however, a basic level of familiarity with computer technology and cloud computing will make the concepts easier to understand. The course includes hands-on activities that involve working with multiple browser windows, so knowledge and experience with the Internet and browsers is will also be helpful.
Applies Towards the Following Program(s)
Enrol Now - Select a section to enrol in
Required fields are indicated by .