PDS 242
-
Lean Six Sigma for Green Belts: Quality Improvement Project
48751726
UCalgary Continuing Education
Course Description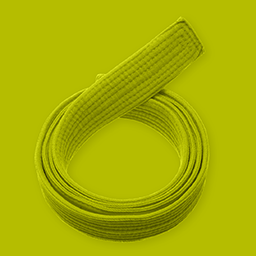 Green Belts should be able to lead their own continuous process improvement projects as well as champion the work of Black Belts within their organization. This 10-week, online course provides coaching and guidance from a Master Black Belt to students completing a real-world project. Students will apply their learning from PDS 240 Foundations and PDS 241 Project and Statistics to identify a business problem or opportunity, gather and analyze data, and determine the most impactful course of action. Students who are not able to complete a real-world project in their organization will be provided a case study applicable to their area of work.
This is a capstone course and should be completed as the final course in the Lean Six Sigma program.
Course Details
By completion of this course, successful students will be able to:
Identify a potential business problem or opportunity for a project or outlined in a case study
Determine stakeholders and project team members, and create a project charter
Outline process elements and articulate the current state of flow complexity and waste in a process
Describe the different data collection methods, measurement systems, performance metrics, and/or process capabilities
Describe why an opportunity or problem occurs and how the project team can devise solutions to eliminate defects or problem
Identify potential data analysis techniques and articulate how they would be applied
Perform basic statistics, Value Stream Mapping, and Process Value Analysis using the provided or gathered data set
Produce summaries of the findings from statistical validation or process value analysis
Define and describe specific terms such as variables (independent and dependent), factors, levels, responses, treatments, errors, repetition, blocks, randomization, effects, and replication
Apply idea generation tools, such as affinity diagrams, root-cause analysis, challenging assumptions, solution mapping, mind-mapping, six thinking hats, and random word brainstorming to develop potential solutions
Identify and select appropriate tools and techniques for eliminating or preventing waste
Define and evaluate the criteria used to evaluate potential improvements
Prioritize and select potential solutions against established criteria
Compose a control plan to document, monitor, and maintain the overall process including improvements that occur within the process
Articulate the required documentation, training and communication plans
Notes
Students electing to complete a final quality improvement project or case study should complete this course as a final course in their program. Students completing PDS 242 should have already completed PDS 240 OR PDS 243 to PDS 248.
Proficiencies
Students should have a solid understanding of the DMAIC framework and common practices of Lean Six Sigma before completing this course.
Enrol Now - Select a section to enrol in
Required fields are indicated by .