ICT 436
-
Adobe Photoshop
4429442
Delivery Options
Online Synchronous
UCalgary Continuing Education
Course Description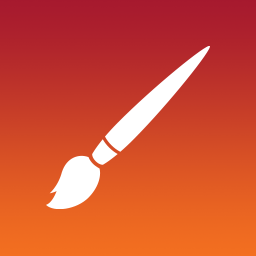 Examine the essential capabilities and creative applications of Photoshop, from correcting colour and print to retouching portraits, navigation, resolution, cropping, selecting, printing, and making web graphics. The in-depth information and real-world context needed to use this application is provided. This course is suitable for individuals with no prior knowledge or experience with Photoshop or any of its predecessors.
Course Details
Course assignments are application based; at the end of the course, you may be able to use some of this work to build your portfolio.
The software used in this course is Adobe Photoshop CC, which may be downloaded from Adobe at student pricing. No prior versions are taught or reviewed.
Students may register for ICT 436 Adobe Photoshop and ICT 437 Adobe Illustrator in the same term.
Course Learning Outcomes
By completion of this course, successful students will be able to:
Optimize digital images for web, print and video
Demonstrate creativity with basic tools
Compose complex images using layers
Integrate typography appropriately in compositions
Topics of Instruction
Photoshop interface: functions of the toolbox and panels
Image size, resolution and file formats
Navigation and magnification
Opening a file using adobe bridge
Bitmap vs. vector graphics
Straightening and cropping images
Layer basics
Working with selections
Smart objects and rasterizing layer content
Eraser tools
Design principles, elements and composition
Printing and producing consistent colour
Proficiencies
This course content is at the beginner level of the subject matter, however computer proficiency is required:
Students must be familiar with the personal computer, keyboard and mouse.
Students must have Microsoft Windows Operating systems skills and knowledge, and be able to perform the following tasks:

start and run Windows computers
use the taskbar, Start button and Help feature
use Minimize, Maximize, Restore Down/Up and Close
use the left and right mouse buttons appropriately
understand file management techniques
navigate between files, folders, or drives
cutting, copying, and pasting content, files and folders
using print screen or snipping tool
Applies Towards the Following Program(s)
Enrol Now - Select a section to enrol in
Required fields are indicated by .