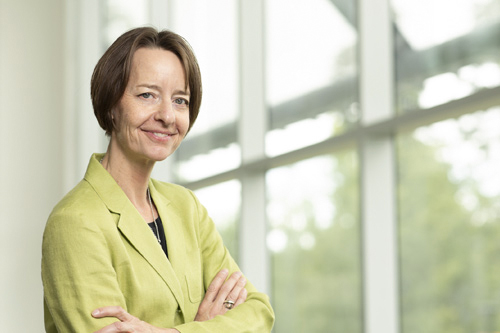 Stacey Page, PhD, is an Associate Professor in the Community Health Department of UCalgary's Cumming School of Medicine. She is also a UCalgary Continuing Education graduate, having recently earned the Certificate in Visual Design specializing in Art Theory and Practice.
"In my first ContEd class, I learned about the certificate program and was excited by the prospect of gaining certification in an area I pursue strictly for pleasure," she says. "Art uses a different part of your brain. It's free flowing, whereas my work is very rule defined. So for me, pursuing an art certificate is rewarding in a different way."
The courses in the Visual Design program touch on various artforms and are offered in evening and weekend classes. Completing the requirements for her certificate exposed Stacey to areas that she might not have otherwise pursued.
"It was good to push myself," she says. "The program was way more fun than it was work."
The instructors in the program are accomplished artists, which Stacey recognized and appreciated. "It was a privilege to learn from the instructors ... some really stood out."
While Stacey is a bit disappointed to have run out of Continuing Education art courses, she says she will be back to pursue other interests.
"I looked forward to these evening classes," she says. "I will definitely be taking more ContEd courses in the future."
Required fields are indicated by .