Parlez français! Boost Your Career.
Important reasons to learn French as a second language for business.
There's no doubt, the French language has always had a romantic allure. Ties to rich arts, literary and historical traditions of the French-speaking world are all but hardwired into our subconscious. Throughout history, French has been the gateway culture. According to Forbes, if you wanted a post-secondary level education, you needed to speak French.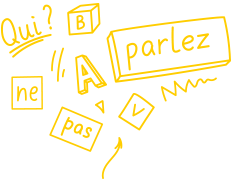 The ability to speak more than one language has always been a benefit. Recent trends suggest that French is becoming an asset in business and growing to make it an ideal language to learn for the future.
Immerse yourself in the culture and language with the support of our team. Learning French at UCalgary provides students with certificates that are university-recognized.
Become inspired by the possibilities!
French is everywhere. More than 220 million people speak French. Other than English, French is the only language spoken on all five major continents. Additionally, it is the second most widely learned language. According to the Catholic University of America, in many European countries, a second language is taught in primary school followed by a third language in middle school, with French being the preferred second language. International job applicants who are proficient in at least two languages will be at a distinct advantage in the global market.
Become a creative and critical thinking dynamo. Learning another language trains your mind to use other areas of your brain that go unused. Your memory, problem-solving abilities, and self-esteem will improve and stimulate new thought. Sometimes, half the battle is just being confident enough to go for it! The more fluent you become in French, the more your English vocabulary will improve. Did you know almost half of the English vocabulary comes from French?
French as a second language allows you the ability to work for large international companies, governments, and educational institutions with locations all over the globe.
Learning a second language can improve mental acuity and slows brain aging. Neuroscience News states, the speed at which aging occurs varies and depends on a person's cognitive reserve – the brain's ability to cope with the effects of age-related brain damage and maintain optimal performance. This reserve is built up over the course of a person's life, as the brain strengthens neural networks in response to various external stimuli. It's a win-win!
Bonjour! Looking to open more doors? If you are looking to get into a post-secondary institution, you can benefit from having French as a second language. France continues to be an innovator in science and technology, specifically in civil engineering, medical technologies and telecommunications. What about considering French-language universities and colleges in Canada? Knowing French can open the doors to graduate school and important research.
A career asset. French as a second language allows you the ability to work for large international companies, governments, and educational institutions with locations all over the globe.
One of the largest populations of French-speaking people can be found within the African continent. A Forbes' article states that the French language is growing fast and growing in the fastest-growing areas of the world, particularly sub-Saharan Africa, largely due to Chinese investment. The latest projection is that French will be spoken by 750 million people by 2050. Business and populations are growing and so too is the influence of the French language.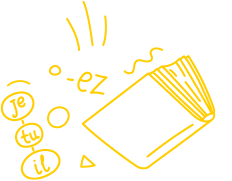 For all those creative types – the art, the culture and the food are industries heavily influenced by the French. Unlocking your mind to new avenues will present you with new and exciting adventures. Let's not forget – France is the sixth largest economy in the world and the third largest in Europe.
Canada is a bilingual country, with both English and French as our official languages. Many jobs in education and government require that you speak both fluently. Learning French as a second language can assist in the immigration process for several countries, including Canada. Whether you are working or going to school it can be beneficial. Canada is also country with extensive foreign investment. The connections with European nations are vast and although you may not travel, the need to speak French is important.
Financially speaking, learning French is great for the income you can earn throughout your career. According to JumpSpeak, learning additional languages has shown to add 10-15% to your wage according to language specialist recruitment agencies.
Travel the world with confidence. Being able to communicate across with people from other continents is a valuable tool to equip yourself. Whether you're a digital nomad or you want to see the world, there is more to a career than just the job. With no constraints on where you can go, the only question you need to ask yourself is – where should I go?
The possibilities are limitless with the French language as your secret weapon! Continuing Education at the University of Calgary offers certificates providing a solid base of grammar and oral skills to acquire the proficiencies required for communication in French.
Check out our French Language and Culture certificates. Satisfy your appetite for French with FSL Foundations, and continue with the FSL Intermediate program. Enjoy our classroom interaction and make new friends. Additionally, we offer online synchronous courses, no matter where you are we've got you covered.
The French have a well-known saying "joie de vivre," which means, a feeling of great happiness and enjoyment of life. It's a great philosophy and approach to life. Embark on a journey with us. Embrace new adventures and the joy of living for your best self. Au revoir!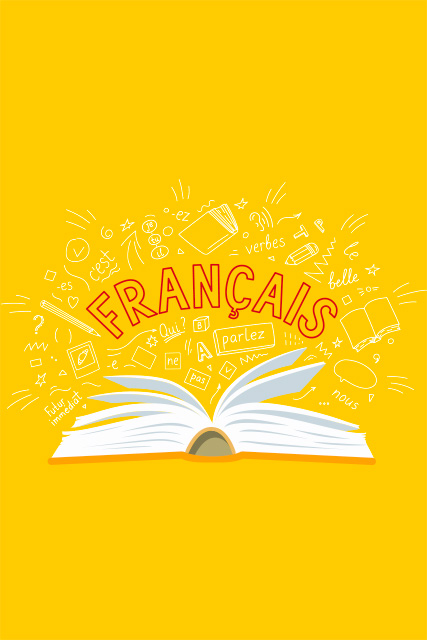 Required fields are indicated by .