Upskilling for a competitive job market
Joan Currie
Entrepreneur to employee is a transition that many people have made, including Joan Currie. Like many Canadians, Joan found herself out of a job in 2019 due to the economic downturn. After owning and operating a corporate event management company for 30 years, Joan realized that she needed to upskill to stay relevant in the job market, which led her to UCalgary Continuing Education.
"I started taking courses to make productive use of my time and I volunteered 600 hours with an organization I was interested in helping. The dabbling in courses led me to discovering the Digital Marketing Certificate program," says Joan.
As a previous small business owner, she found herself unable to make the time for professional development until recently. "When you're a small entrepreneur one of the hardest things is to create the time to continue your professional development and to do your own marketing," she says.
On the heels of graduating from the Digital Marketing Certificate in April 2021, Joan had multiple high-level job offers to choose from. She now holds a position as a Marketing and Communications Manager, and says that "earning the certificate was integral to successfully landing this position."
Don't think that what you're trying to learn is beyond your reach. If you're willing to put in the time and effort you can do it at a high level and stay relevant.
"I really love what I do, I love the people I work with, I'm doing very interesting work and I'm a relevant member of a management team," Joan says.
Joan was able to enhance her 40 years of experience in marketing, communications, public relations, sponsorships and event planning through the certificate by learning technical skills in social media. "It made me relevant again in the marketing field. I was always relevant to an extent, but I was missing this component and it is a very significant component in the digital marketing arena."
As an older learner, Joan found herself feeling confident in the program courses and content. "I thought the program was quite rigorous and had high standards. I earned an A+ average in the certificate program and was very proud of that accomplishment," says Joan.
Completing the program online, Joan was able to enjoy quality feedback from her instructors on a timely basis, as well as interact with her fellow classmates through discussion boards.
Her advice to older adults is to stay relevant and continue learning. "Don't think that what you're trying to learn is beyond your reach because you can do it if you're willing to put in the time and effort. You can do it at a high level and you can stay relevant."
Joan proves that no matter your age or experience, lifelong learning is a journey that does not end. She reminds people to stay relevant in their field as workplaces are continually changing. "The only way you are going to stay relevant is if you pursue a path of lifelong education."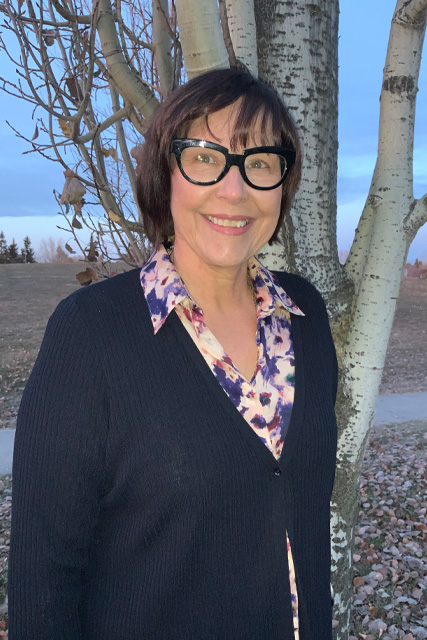 Joan Currie, Graduate
Digital Marketing Certificate
Required fields are indicated by .