About the Associate Vice-President (Continuing Education)
Sheila LeBlanc, DBA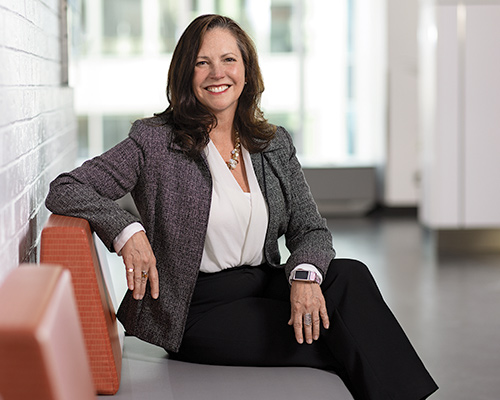 The University of Calgary welcomed Dr. Sheila LeBlanc as the Director of Continuing Education in July 2015. In early 2022, Sheila became Associate Vice-President (Continuing Education). Sheila brings a wealth of both academic and industry experience to the Continuing Education team and has a self-proclaimed passion for both teaching and lifelong learning.
Prior to this appointment, Sheila spent 3 years in the Czech Republic, where she worked as a consultant at the University of New York in Prague to help them acquire an international quality accreditation for their business school – the first university in central Europe to acquire this accreditation. Before working abroad, she served as the Director of Corporate Learning and Continuing Education at MacEwan University and taught in both their Bachelor of Commerce program and their Continuing Education Leadership certificate program.
She has also worked at the Northern Alberta Institute of Technology and Capilano University as an instructor and corporate training developer. In addition to her extensive experience in post-secondary education, Sheila has been a management consultant specializing in talent and organizational development and spent over a decade in progressive leadership roles with Telus, a major telecommunications provider.
Sheila's academic interests and management practice span the areas of leadership, organizational development and higher education entrepreneurship. She holds a Doctor of Business Administration degree in Higher Education Management from the University of Bath in the United Kingdom, as well as a Master of Business Administration in Leadership and Organizational Change from Simon Fraser University and Bachelor of Administrative Studies, in Business Management and Marketing from Thompson Rivers University.
Sheila believes that we have entered a very important time for Continuing Education. "With the shortening half-life of new knowledge, digital disruption in all fields and massive employment shifts further catalyzed by the pandemic, continuous learning will be critical for all Canadians," she says. "The future of work is here, and continuous learning is how Canada will maintain its competitive edge."
---
Contact
Office of the Associate Vice-President (Continuing Education)
avpconted@ucalgary.ca
---
Articles
Required fields are indicated by .