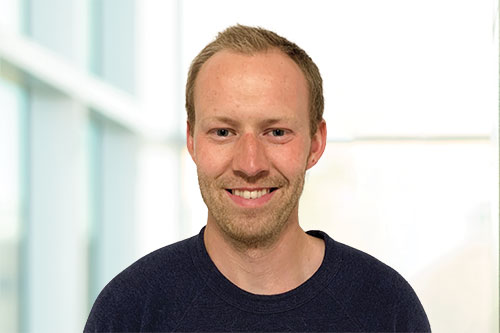 Jonah Ardiel is a great example of a lifelong learner. His undergrad in business got him started in his career and the Creative Writing Certificate from Continuing Education fuelled his passion for writing fiction.
As a skilled writer, he always knew he wanted to pursue fiction writing but put it on the back burner until he completed his undergrad. One year after graduation he began taking creative writing courses in Continuing Education, completing the program in two years. "Every course in the program served a purpose and got me closer to my goal."
Jonah chose the Continuing Education creative writing program for what he calls 'the convenience factor'. He works full time and could not commit to full-time studies. And he could take the courses completely online, giving him the ability to work away at it on his own time. Did he miss the structure of a face to face class? "Depending on how the course is structured," he said, "online learning promotes a community even more so than in person."
The skills he developed from the writing courses have also helped Jonah in his current role in which he writes grants, letters of support, and communications pieces. "While creative writing is broader than these applications, the concepts I gained through the program have been invaluable in my professional life. From the basics like grammar and editing, to more complex subject matter like how to form a coherent and appealing narrative, I have directly benefitted from the [Creative Writing Certificate] program."
Jonah also took advantage of the Continuing Education scholarships available to Continuing Education students and received $1500 to offset the program fees.
Required fields are indicated by .