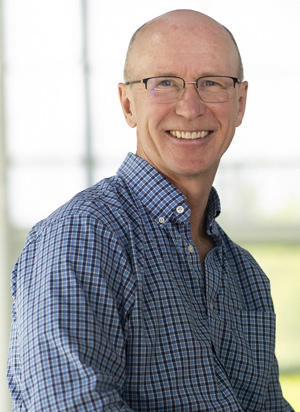 Michael McCallum has worked in tech for a long time and was looking for work in the area of business intelligence, trying to gain credibility and take the next logical step in his career. He decided to enrol in the Certificate in Business Intelligence and Analytics to give him the credibility he needed.
Now he is working in his dream job with an investment firm and credits completing the program with his success. "This certificate really helped me get the job. I sort of feel like, I've got to where I want to be and I'm living the dream."
The program especially appealed to him because he could complete it at his own pace, and he didn't have to leave his job. With the economy the way it was when he enrolled two years ago, leaving his current job to pursue course work was not an option.
Michael took courses in class and online. "I liked both ways of learning, but I prefer the classroom," he says. "The thing I came to realize was one of the side benefits... you make contacts in the industry and that's so important." He's still in touch with fellow classmates.
The courses Michael completed gave him the solid foundation he was looking for. Working in data warehousing, he says, "it's never the way you see it in the textbook." He is using the fundamentals he learned in the program, in his role to tackle problems and design solutions. "It's really important to have strong fundamentals that you can champion and advocate for. The certificate gives me the credibility to do that."
Required fields are indicated by .