BMC 262
-
Renewable Energy Technologies
67142
UCalgary Continuing Education
Course Description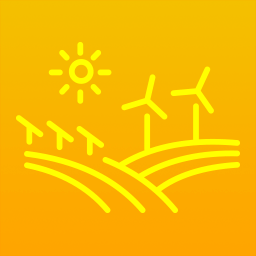 To reach Canada's net zero emission goals by 2050, industry and the public must move toward decarbonizing their processes. One of the most important pathways to decarbonization is the production of renewable energies.
This course will enable students to identify and describe the fundamentals of energy, the availability of energy resources, potential and suitability, and financial impacts of renewable energy sources and technologies such as solar power, wind power, geothermal heating and power, and biomass and biogas utilization.
This course could benefit environmental managers, decarbonization experts, engineers, regulators, and consumers planning to execute a micro-scale renewable energy project.
This course is a general, introductory overview of the topic and does not require any pre-requisite course but requires basic calculation skills.
Course Details
By completion of this course, successful students will be able to:
Identify and describe present energy resources, generation, use and their impacts
Evaluate and compare renewable energy technologies technically and financially
Analyze the potential challenges and opportunities with various renewable energy technologies
Identify barriers and incentives to implementing renewable energy technologies
Applies Towards the Following Program(s)
Required fields are indicated by .