BMC 262
-
Renewable Energy Technologies
67142
UCalgary Continuing Education
Course Description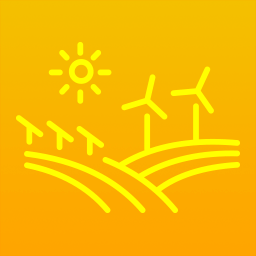 There is a growing consensus among energy stakeholders that renewable energy technologies are beneficial to the environment and society as a whole. This course reviews the practical applications and examples of decentralized renewable energy sources and technologies such as low impact hydro, ocean, wind, solar power and heat, earth energy and geo-exchange, as well as biomass and biogas utilization. Energy efficiency and the effective use of fossil fuels through combined heat and power application are reviewed. Environmental managers, energy consultants, engineers, regulators, and the average consumer will benefit from this course. You will learn: barriers and incentives to implementing RET in Canada, how to financially evaluate and compare technologies, and practical methods to reduce in-home energy consumption.
Course Details
By completion of this course, successful students will be able to:
Understand how power and heat is generated and utilized
Financially evaluate and compare renewable energy technologies
Understand barriers and incentives to implementing renewable energy technologies
Conduct an in-home energy audit
Applies Towards the Following Program(s)
Enrol Now - Select a section to enrol in
Required fields are indicated by .