FIF 659
-
Textiles: The relationship between humans, animals and bugs
59742450
UCalgary Continuing Education
Course Description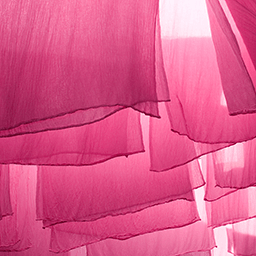 Humans have always relied on non-human animals for survival across the globe. In addition to providing a source of food and companionship, animals are an important source of materials necessary for human survival – specifically providing materials for protection (physical and spiritual), comfort and distinction. From skins, bones and sinew to fibres, feathers and dyestuffs, animal sources are varied and have inspired considerable innovation and creativity. This course will examine the relationship between humans and animals in different regions of the world and the ways these relationships have influenced the textiles they produced.
Drawing on the rich resources of the Biological Sciences collections and Nickle Galleries' collections, participants will have the unique opportunity to handle artifacts and experiment with some of the many techniques described. Topics will include: the development of felt, wool producing animals (sheep, goats, camelids, muskox, rabbits, etc.) and place, the colourful history of bugs and mollusks, spinning innovations, and tailoring 101.
This course will be team taught by textile enthusiasts Dr. Jessica Theodor, Professor, Director – BiSci Collections, Ecology & Evolutionary Biology and Dr. Michele Hardy, Curator, Nickle Galleries.
Course Details
By completion of this course, successful student will be able to:
Learning outcomes:
Identify and apply techniques associated with the production of textiles from animal sources
Identify a variety of animal fibres and their uses
Describe ecology and textile production
Appreciate university collections, their use in research as well as appropriate care and handling
Required fields are indicated by .