ICT 754
-
Digital Disruption in Commercialization: Maintaining Your Competitive Advantage
54059821
Delivery Options
Class

and

Online
UCalgary Continuing Education
Course Description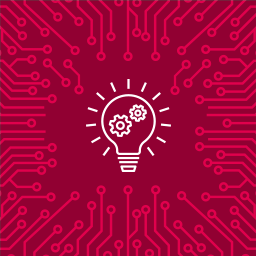 Customer's expectations are constantly evolving as developments in technology accelerate. Throughout the buyer decision process, technology has changed the rules of engagement with chat bots, personalized promotions and engaging with your favorite brand in non-traditional ways. From customer management to artificial intelligence (AI) at every stage of the customer journey, there is potential for digital disruption that organizations need to consider to maintain their competitive advantage. Explore how technology impacts how any organization markets its products or services, and learn about the challenges and risks that any company should be aware of.
This course is designed for non-technical individuals.
This seminar is part of the
Technology Management Series
. Receive a 5% discount by registering for three or more of these courses at the same time.
Course Details
Course Learning Level Outcomes
By completion of this course, successful students will be able to:
Identify technology disruptions and solutions at different stages of a product or service offering
Describe different platforms and tools that support a marketing strategy
Recognize the areas of opportunity to use technology that an organization should focus on to help build and maintain its competitive advantage
Topics of Instruction
AI applications in customer service technologies
Technology impact in retailing
Platforms and tools used to enhance customer-driven marketing
Social and behavioural advertising technology
Challenges and risks of customer data privacy such as legislation and compliance
Enrol Now - Select a section to enrol in
Required fields are indicated by .