ICT 752
-
Cloud Computing: An Overview
53398009
UCalgary Continuing Education
Course Description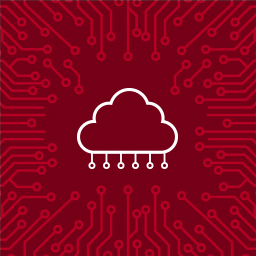 Cloud computing is a model for enabling convenient, on demand network access to a shared pool of resources such as networks, servers, storage, applications, and services. Organizations benefit from hosting their applications on the cloud, as it has emerged as a popular solution to provide access to Information Technology resources. Learn the elements, trends, opportunities, issues and challenges of cloud computing. This course is aimed at individuals in a managerial role and individuals who want to gain an overview and broaden their knowledge of cloud computing.
This course is designed for non-technical individuals and does not teach you how to be an IT professional.
This seminar is part of the
Technology Management Series
. Receive a 5% discount by registering for three or more of these courses at the same time.
Course Details
Course Level Learning Outcomes
By completion of this course, successful students will be able to:
Describe the fundamentals of cloud computing
Recognize elements of cloud architecture and management
Identify current and new trends on cloud computing
Learn how cloud computing may impact businesses, industries, the economy, and even your profession
Topics of Instruction
Overview of computing paradigms

Principles, Characteristics

Cloud Deployment and Service Offering Models

Cloud Ecosystem

Requirements for Cloud Services

Cloud Applications

Cloud Computing Architecture and Management

Managing the Cloud infrastructure and application

Communication and support for Amazon Web Services (AWS), Google, and Microsoft Azure
Required fields are indicated by .