ADL 115
-
Virtual Classroom Strategies
45034210
UCalgary Continuing Education
Course Description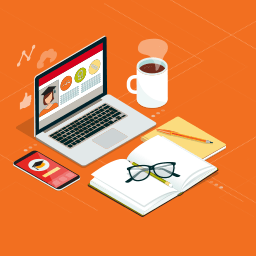 Learn how to design and facilitate live online learning events such as online classes and virtual meetings. Examine synchronous learning tools and their use in creating interactive and collaborative experiences for learners in a virtual classroom. Develop skills and strategies that will help you improve your success and confidence as a facilitator of live online events.
This practical course will be delivered fully online in weekly synchronous (live) sessions via Zoom with supporting resources in the asynchronous environment (Desire2Learn). As the final course project, you will create and deliver a synchronous event utilizing the tools and techniques mastered in the course.
Course Details
By completion of this course, successful students will be able to:
Apply collaborative design techniques to create or migrate presentations to online learning events
Create collaborative synchronous exercises utilizing whiteboard, chat, breakout rooms, application sharing, and synchronized web browsing
Use the templates provided to create synchronous facilitator and participant materials
Apply techniques for maximizing learner engagement, energy, and motivation in the online learning environment
Examine the supporting role of a producer or assistant facilitator
Manage the various technical and participant difficulties that can and will occur in synchronous learning
Deliver a synchronous session (either instructional or meeting oriented) including participant preparation, producer preparation, logistical set-up, and post-session follow up
Topics of Instruction
Best practices for designing and using, chat, polls, whiteboard, breakout rooms, application sharing, and synchronized web browsing to create interaction and collaboration in the virtual classroom
Instructional uses, constraints, and best practices for each tool
Difference between face-to-face facilitation and facilitation in a live, virtual session
Different event types in the synchronous environment
Different synchronous platforms
Design of serial and concurrent collaboration
Common design problems and possible solutions
Online cues that indicate attentiveness, energy, responsiveness of an online audience
Reasons participants disengage in a live session
Virtual alternatives to body language and nonverbal cues
Role of the producer in the virtual environment
Disaster recovery and technical back-up plans for difficulties that can and will occur in synchronous environments
Features to consider when selecting a virtual classroom tool
Developing competencies for virtual classroom facilitators
Applies Towards the Following Program(s)
Required fields are indicated by .