PDS 238
-
Conflict Coaching Level 1
43820296
UCalgary Continuing Education
Course Description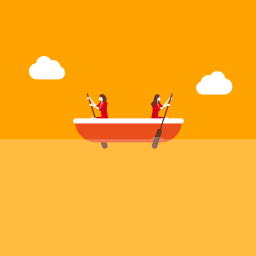 This course will benefit anyone, and be of particular interest to leaders, helpers and conflict resolution professionals. This unique form of dispute resolution places the onus on the clients to resolve their own conflicts. Conflict coaching participants will learn how to apply resolution theory and conflict coaching skills so that clients can effectively and proactively deal with their differences, whether applied to personal, workplace or community settings. The skills and applications learned during this introduction to conflict coaching provide participants with practical, effective methods to reduce the impacts of conflict and collaboratively build strategies for sustainable resolutions.
Course Details
By completion of this course, successful students will be able to:
Define conflict coaching premises and methodology.
Identify when and how conflict coaching is appropriate within the conflict intervention continuum.
Strategize how to prepare both the coach and the client for conflict coaching.
Utilize a conflict coaching model for building client clarity and capacity.
Distinguish coaching from consulting and maintain a conflict coaching relationship.
Design with the client; goals, focus and parameters of conflict coaching.
Develop a conflict coaching skills toolbox, and use as a basis when helping other in conflict.
Use listening and powerful questioning skills to support achievement of conflict coaching goals.
Build sustainable agreements for continued actions and success.
Notes
This course applied towards the Certificate in Conflict Coaching with the Justice Institute of British Columbia. This course can also be completed as an elective to other JIBC Conflict Resolution Certificates.
Required fields are indicated by .