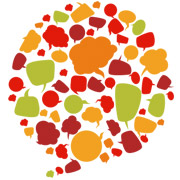 Whatever your reason for learning a new language – to learn your family's mother tongue, for travel or work purposes, or simply to challenge yourself – Continuing Education can help.
These courses include American Sign Language and an array of international languages including Arabic, Dutch, French, German, Greek, Italian, Japanese, Korean, Mandarin, Polish, Portuguese, Russian, and Spanish. In all languages, most students begin in Level 1 and progress to more advanced levels. However, if you have previous experience in a language, you may complete a placement application to determine a more appropriate starting level.
Most French and Spanish courses are eligible as certificate credit.
Only currently scheduled courses are shown.
Certificates:
Required fields are indicated by .