Start a certificate program.
Global Extensions
Programs for international students.
Corporate Training
Custom training for your organization.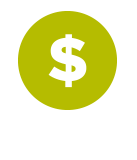 Grants, Funding, and Scholarships
Assistance available to Continuing Education students.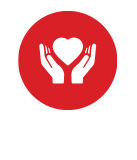 Donate to Continuing Education
Support our mission of empowering students to better contribute to their families, organizations, and the communities in which they live and work.
Highlights

This website will be down for scheduled maintenance on Wednesday, October 20. The outage will last for approximately 15-60 minutes starting between 7 and 10 pm. If you require access to D2L during this time, please log in before the outage is scheduled.

Learn the fundamentals of cloud computing using Microsoft Azure. Discover Azure's ability to manage cloud data, deploy cloud computing solutions, and develop AI and machine learning applications. Delivered in collaboration with Microsoft Canada.
Learn more...

As unemployment rates rise, microcredentials are key to aligning learners with the right skills that match employer demands and keep them on a successful career journey. Learn more in this article from our director, Sheila LeBlanc.
Read article...
Required fields are indicated by .