Extractive Resource Governance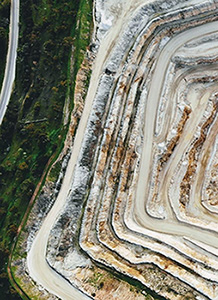 The Extractive Resource Governance Program (ERGP) at the nation's premier policy school has a mandate to support Canadian and international jurisdictions in mineral and petroleum resource development. Based in Calgary, Alberta, the ERGP's position at the heart of Canada's mature energy sector allows us to leverage a wealth of expertise and share with the world some of the most advanced legislative, regulatory, and policy systems in existence. They result from decades of responsible and sustainable development.
The ERGP has tremendous success in supporting domestic and international governments, private companies, academia, and non-governmental institutions, creating expansive partnerships that promote capacity building and knowledge transfer. Through these collaborations, shared commitment to the advancement of extractive and natural resource industries is backed by a diverse, highly recognized team of experts devoted to excellence in practice.
When you train with the ERGP, you are learning from global leaders committed to good governance. Discover more at www.ergp.ca.
Required fields are indicated by .