BUS 114
-
Powerful Presentations
66767
UCalgary Continuing Education
Course Description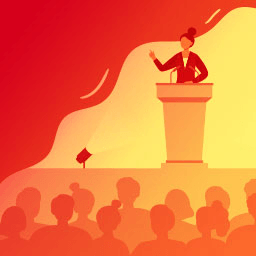 The professionals most valued and sought after by organizations are those who can communicate ideas and values to colleagues and clients, instil enthusiasm for good ideas, influence others to support their projects, and persuade them to see alternate perspectives. Everyone has the power to influence the growth and direction of an organization by showing others why an idea can contribute to the organization's development. This seminar shows you how to share your ideas and perspectives—to plan, prepare and deliver oral presentations that will reach specific audiences. A step-by-step approach to preparation and delivery of presentations will be followed by immediate practical application of each step. Participants will give and receive feedback, including video feedback. You may bring a job-related topic and relevant information for practising presentation design and delivery. Some homework may be required. Enrolment is limited to ensure maximum individual attention.
Topics
Analyzing your audience
Defining the purpose of the presentation
Preparing effective introductions
Organizing the presentation
Reinforcing impact through basic visual aids
Handling question-and-answer sessions
Speaking with confidence
Developing a rapport with your audience
Applies Towards the Following Certificate(s)
Enrol Now - Select a section to enrol in
Required fields are indicated by .