FIF 636
-
Walking With Wild Dogs
38255260
UCalgary Continuing Education
Course Description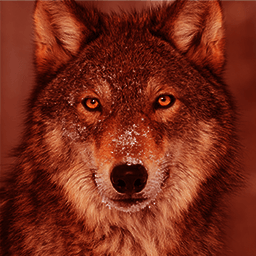 Ever wonder how we make management decisions for wildlife? How do we find the best sites for wildlife overpasses in Banff, understand the home range of wolves, or identify essential habitat for endangered species like African painted dogs or the Canadian swift fox? How do we know the what the coyotes in Calgary eat, or why they get into conflict with people and pets? How are news media and interviews useful in understanding ecology and behaviour, and how do they affect our perceptions about wildlife?
In this course you will be introduced to various forms of research methods used to understand wildlife ecology, human perceptions of wildlife, and conservation decision making. This class will provide basic animal tracking skill development, including how to use tracks and skulls to distinguish species and make inferences about their ecology and behaviour. Gain insight into the secret world of wild dogs and their prey. Explore how media content analysis yields insight into human perception, affects our relationships with wild animals, and provides critical understanding of human-wildlife conflict, specifically with coyotes.
Course Details
All theory and hands-on instruction will be paired with regional case studies, including scientific research conducted in the Canid Conservation Science Lab at the University of Calgary. Examples of some of this research include:
Home range analysis for wolves and painted dogs
Long range movements of wolves from Banff to Idaho
Identifying highway crossing sites for multiple carnivores and prey
Designating critical habitat for the swift fox in Saskatchewan, Alberta, and Montana
Use of island archipelagos by coastal wolves in BC
Coyote diet and conflict in Calgary and Canada
Results of our recent interview-based research documenting landowners' experiences with coyotes in the Foothills Parklands west of Calgary
Shelley Alexander is a Professor in the Department of Geography, University of Calgary. She has over 25 years of experience studying wild canids, specializing in wolves and coyotes, and is the Founder and Lead Scientist for the Foothills Coyote Initiative. Shelley is also specialist in geospatial analysis (GIS, Satellite imagery, and statistics) for conservation. Shelley's research collaborations include: modelling swift fox critical habitat, assessing habitat selection of coastal wolves in BC, studying road effects on large carnivores in the Yucatan, MX, and examining human disturbance effects on painted dogs in Zimbabwe.
Required fields are indicated by .