Your CCRAM Sessions - Summer 2022 Registration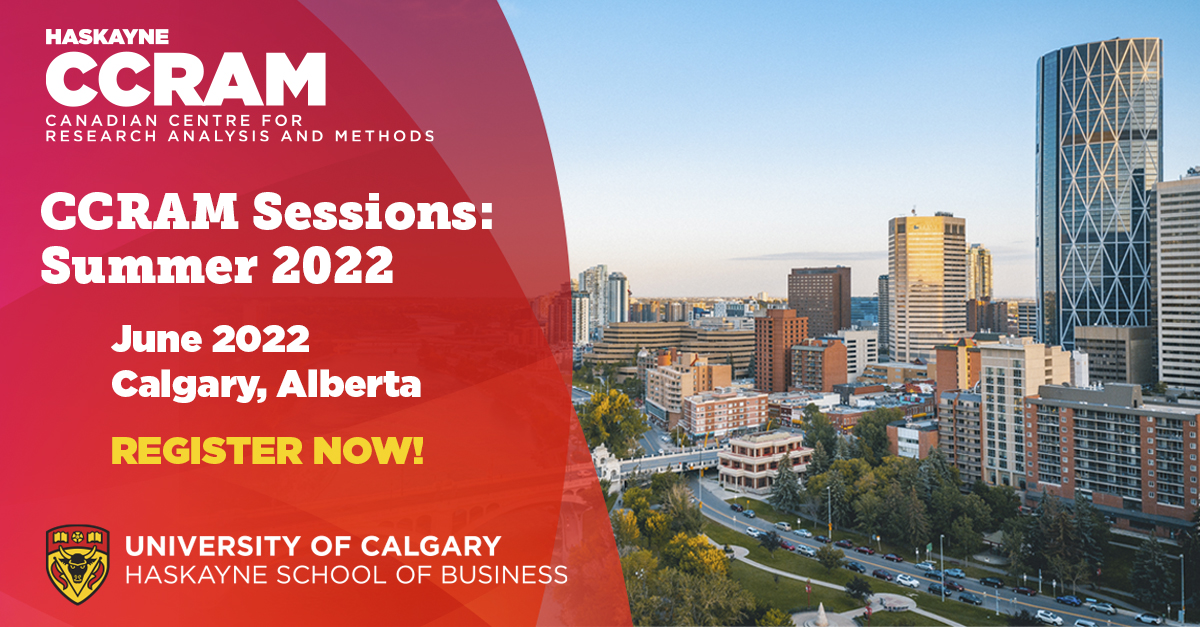 The Canadian Centre for Research Analysis and Methods (CCRAM) summer courses are now open for registration! Please start by either logging in or signing in as a new user.
About CCRAM and our summer courses
Housed at the Haskayne School of Business at UCalgary, the Canadian Centre for Research Analysis and Methods (CCRAM) is the preeminent Canadian destination for academics and researchers to learn from the country's leading behavioural scientists. The centre offers online and in-person workshops from Canada-affiliated researchers who focus their research on the development and dissemination of knowledge and tools useful to the behavioural scientist. CCRAM workshops cater to scientists across various disciplines – social sciences, health, business, or elsewhere in the scientific community – who want to learn directly from methodology experts in data analysis, design and methods.
Schedule:
June 20-22
Scale Development and Psychometrics | Jessica Flake, McGill University
June 23-24
Structural Equation Modeling Done Right | Rex Kline, Concordia University
June 25
[Open day for tourism]
June 26-June 30 (class ends at noon on the 30th)
Mediation, Moderation, and Conditional Process Analysis | Andrew Hayes, University of Calgary
A discount is offered for attendees who register in 2 (10%) or all three (20%) courses.
Early Bird deadline is until June 1, 2022
Required fields are indicated by .