5T Stroke Conference Registration
Beginning January 1, 2019, Destiny One will be used by University of Calgary Conference and Event Management Services. If this is your first time registering in this new system, you will need to create an account.
Your Destiny One account and password is different from other University of Calgary systems. You will be prompted to create an account and password the first time you register for an event using Destiny One. Once your account has been created, you will be able to continue with registration and online payment. Your User Name (UCID) will be sent to the email address provided within 2 business days of your request, if you already have an UCID, you will be assigned the same number. Should there be any questions regarding your User Name (UCID), an administrator may contact you. If you have been assigned a UCID in Destiny One that is different from your current UCID, please email conference@ucalgary.ca to update your account. This account will provide you access to your event registration.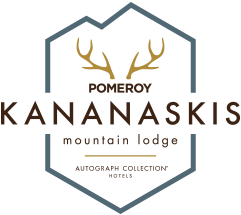 HOTEL INFORMATION
Click below to make your hotel reservations today!
Deadline for reservations is Monday, May 6, 2019 in order to receive the offered group rates
Required fields are indicated by .